Today the first 3 hours of lectures at Singularity University started with a workshop on robotic cars such as Google's autonomous self-driving vehicle.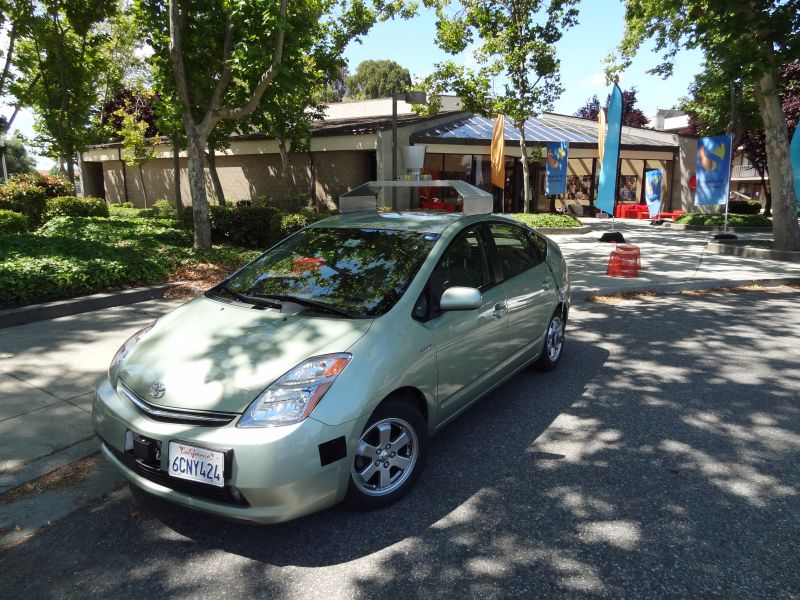 We were pleasantly surprised when Brad Templeton - our awesome Networks and Computer Systems faculty chair, secretly brought one of the prototype cars on campus. Of course, for your benefit, I couldn't help it but take a couple of short videos.
The first one shows a few Singularity University students mobbing Google's autonomously self-driven vehicle.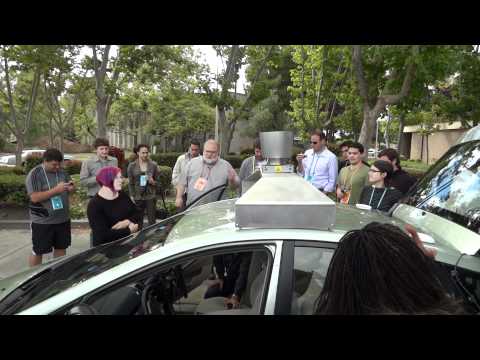 The second video is a demonstration of the Lidar navigation and traffic control system i.e. the way that the car perceives the world around it.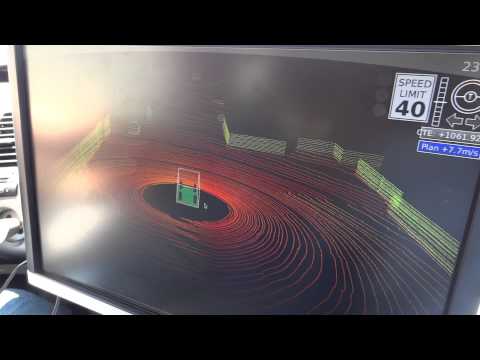 The third one is a 1 min video of the robocar exterior. You can see the roof-mounted lidar system used for traffic guidance and orientation.
(For those video tech geeks of you who are about to ask me - the videos were taken with a Sony Cyber-shot DSC-HX9V point-and-shoot camera)
Related articles