Podcast: Play in new window | Download | Embed
Yesterday I was privileged to have an hour long Skype interview with James Martin for my Singularity 1 on 1 podcast.
James Martin is Andrew Crofts' archetype Change Agent in addition to being a world-renowned computer scientist, author, lecturer, teacher, philanthropist, futurist and film-maker. During our conversation we cover a whole spectrum of interesting topics such as: James' interest in computers in particular and technology and futurism in general; his book that eventually turned into a movie -  The Meaning of the 21st Century, his current project titled the Transformation of Humankind; the technological singularity; the risks and promises of exponential growth of 21st century technologies such as genetics, robotics, artificial intelligence, nanotechnologies.
So, go ahead, listen to or download the audio above or scroll down to watch the video of the interview in full. Most importantly – don't hesitate to let me know what you think…
Who is James Martin:
According to Computerworld James Martin is the fourth among the top 25 individuals who have most influenced the world of computer science.
The Sunday Times called him "Britain's leading futurist."
Martin has honorary doctorates from all six continents and has written 104 textbooks, many of which have been seminal in their field. He also wrote The Meaning of the 21st Century, which was made into a major film, and is a Pulitzer nominee for his book The Wired Society: A challenge for tomorrow. James is renowned for his electrifying lectures about the future and several years ago became the largest individual benefactor to Oxford University by donating over 100 million dollars and founding the Oxford Martin School, which has 30 institutes researching the problems, dangers and opportunities of the future.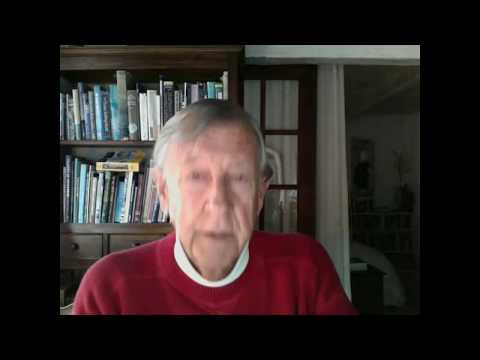 Related articles